27 April 2023: Poetry Day Ireland Event in Tallaght Library 'Message in a Bottle'
Platform One Writers Event for Poetry Day Ireland 2023, organised by Eileen Casey:
Unacknowledged Legislators of the World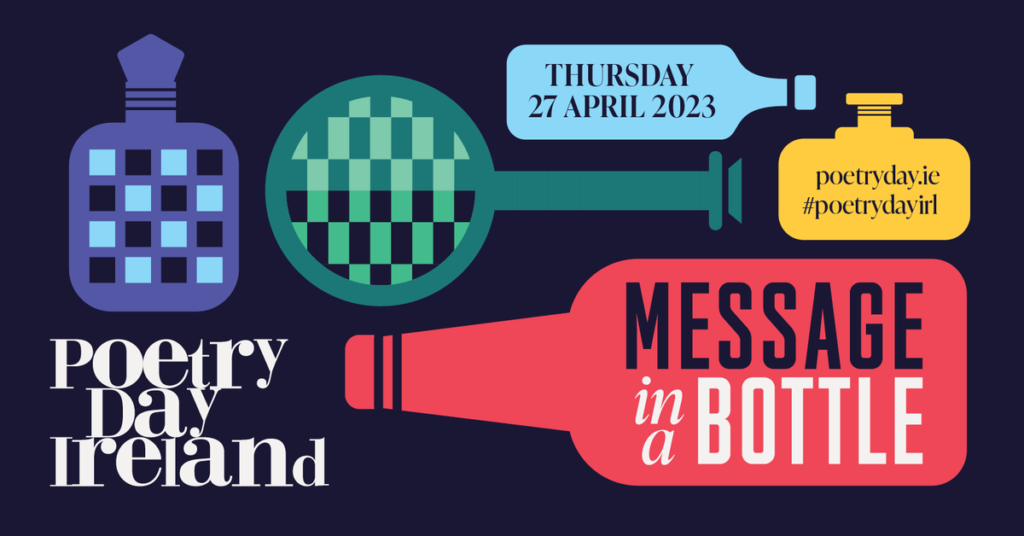 Tallaght Library: Poetry Day Ireland Platform One Writers
Written by Eileen Casey
The Unacknowledged Legislators of the World aims to focus on the tradition of poets such as William Blake/Shelley, (including more modern poets).
These poets sent out distress cries, highlighting physical, political and spiritual abuse of power. Poets who used their poems as a container for distress cries (S.O.S.) which in turn became significant 'messages in a bottle' washing up on shores they had the vision to imagine.
Platform One writers (Eileen Casey, Doreen Duffy, Brian Kirk, Michael Whelan, Susan Condon, Vivienne Kearns, Orla Grant-Donoghue, Brigid Flynn, Joan Power) will read their own original poems inspired by these much-respected S.O.S. poets.
The event will take place on the main floor of Tallaght Library where the audience will have an opportunity to voice their views on the power of poetry to influence policy makers in a world beset by social and environmental issues. Poems will be displayed throughout the library for the duration of Poetry Day, 2023.