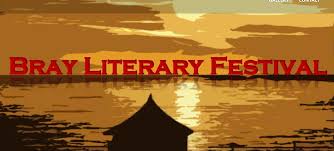 This year the Bray Literary Festival runs from Thursday 29th September to Sunday 2nd October 2022. We have a huge list of great writers with over 18 events running over the weekend, including Booker Prize nominated Claire Keegan, Donal Ryan, Nuala O'Connor, Kevin Power and many more. You can download the very exciting programme here.
The poetry and flash competitions were extremely competitive this year and the shortlists have now been published. The winners will be announced at the special BLF Culture Night Event in Bray Town Hall on Friday 23rd September, which also features singer-song writers Catherine Ann Cullen and Imogen Gunner, and poets Supriya Kaur Dhaliwal and Emily Cooper.
Personally, I'm looking forward to hosting three events over the weekend. On Thursday 29th September, 'Unlocking the Senses' with poets Mary O'Donnell, Mark Granier and Ciarán O'Rourke. On Friday 30th September, 'Northern Voices' with poets Maureen Boyle, Stephanie Conn and Glen Wilson. Then on Saturday 1st October I'll be hosting an event celebrating 40 years of UK publisher Dedalus Books where I'll be talking to publisher Eric Lane alongside recent Irish Dedalus authors Eoghan Smith and Dara Kavanagh.
There are workshops available also with excellent tutors: Gerard Beirne, Rosamund Taylor, Colin Dardis, Maeve O'Sullivan, Éilís Ní Dhuibhne and Geraldine O'Kane.
This is, I believe, our best programme to date and I'm really looking forward to it. However, it will also be our last BLF. Tanya Farrelly, founder and Festival Director, explains the reasons for this decision in a recent piece for the Irish Times.
I hope to see you there this year for what will surely be a great celebration of all things literary!