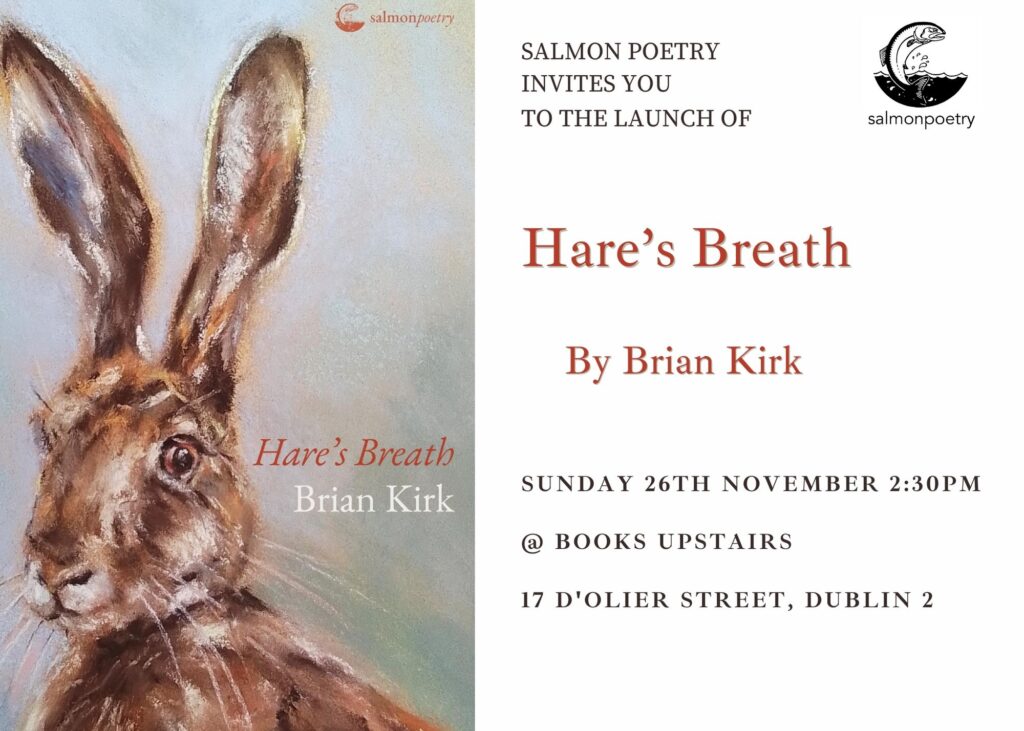 My second poetry collection Hare's Breath will be launched at Books Upstairs on Sunday 26th November 2023 at 2.30pm. I'm delighted to say that John Murphy, who is an extraordinary poet and writer, will introduce and launch the book for me. John, along with fellow Hibernian poets, Amanda Bell and Jane Robinson were good enough to write some very kind words for the back cover also.
My first collection After The Fall was published almost exactly six years ago, and I hope this collection builds on the themes and styles that emerged in that first book. I've had time to write plenty of poems and choose what I hope will be the best selection of my work during that period. Certain themes recur, of course; the passing of time, family, memory etc., but I hope also that poems reflect the world we live in too, its anxieties and concerns about the future. I think it's a collection that looks back and forwards at the same time.
If you're around Dublin on the 26th I would love to see you at the launch. If not, maybe you get a copy directly from Salmon Poetry or from your local bookshop.