How 2020 panned out
Every year around this time I compile a roundup of what I've done from a writing point of view during the old year. In many ways this year has been like no other, but I've been lucky in that I've managed to continue to write and publish new work throughout the year. Thanks to the support of family and writer friends I've been able keep going in this time of worry and uncertainty.
One of the main things I did this year was enabled by a Covid 19 bursary from the Arts Council. To date I have written twelve formal poems as part of a sequence dealing with the effects on family, the individual and community in coping with the restrictions imposed as part of dealing with the pandemic. I've been lucky to have my daughter, Martha, and my good friend, Pete McCluskey, making films for these new poems throughout the year. So far there are nine poetry films which can be viewed on YouTube.
Here's a rundown of everything writing-related that happened for me in 2020, a year in which I published three new short stories and fourteen poems.
Although actual readings were out of the question this year, I did a number of virtual readings including The Holding Cell in April, launch of Skylight 47 in July, North West Words in August, Fiction at The Friary in October, readings from The Music of What Happens in November, Ó Bhéal Winter Warmer in November and the launch of 14 Magazine in December.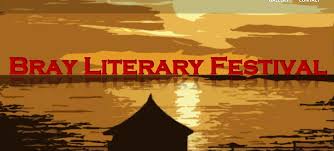 Bray Literary Festival went ahead as a purely online festival and was a big success with high viewer numbers thanks to sterling work by founder and Director, Tanya Farrelly and the rest of the committee: David Butler, Nessa O'Mahony, Phil Lynch, Edward O'Dwyer and myself. Special mentioned needs to be given to Peter Salisbury whose technical skill and expertise gave life to a festival which would otherwise have died in this challenging year. The committee has decided to take a break in 2021 and Bray Literary Festival will return in 2022.
I read so much this year and enjoyed a good portion of it, but I've limited my choices of books of the year to just three, one in each category. My novel of the year was the wonderfully expansive story of a life and art Oona (Lilliput Press) by Alice Lyons. For short story collection I chose Almost the Same Blue (Doire Press) by John O'Donnell for the range and detail of the stories. For poetry I chose Some Lives (Dedalus Press) by Leeanne Quinn, for the control and sureness of voice and that wonderful long title poem.
Plans for 2021
In 2021 I hope to find a publisher for my short story collection What Do You Actually Want? I'm also working towards finalising my second poetry collection (title yet to be decided). Work is well underway on this now and I hope to publish more new poems during the coming year which will form part of the manuscript. I plan to bring my formal poetry film sequence Freedom In Constraint to a close in early 2021. Again, thanks to the Arts Council for funding this project. To date I have written twelve poems, nine of which have been filmed so far. I expect there will be fifteen when the sequence is complete.
My main area of work this year will be on my novel in progress, working title Riverrun. I received a Professional Development Award from the Arts Council in December to cover the cost of an online novel writing course with the Faber Academy. The course runs from January to September 2021 and I'm hoping it will give me the tools to make my novel as good as it can be. I see it as a long-term investment also as I'm sure the techniques and skills I learn will stand to me as I take on further writing projects in the future. A very exciting prospect!
Finally, this year has been a peculiar and challenging year in many ways. I know I've been lucky and I'm thankful for that. I hope for all our sakes that our lives can return to something like normality during 2021.
Best wishes to all for a Happy New Year!
Brian
29th December 2020