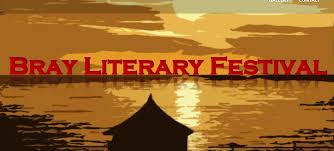 This year Bray Literary Festival, now in its fourth year, will be mainly an online festival. The exception will be our headline event which will be held on Thursday 17th September 2020 in the Mermaid Arts Centre in association with One City, One Book. We are delighted to present an evening of readings and discussion hosted by Dermot Bolger, featuring Christine Dwyer Hickey, author of eleven novels including Dublin's One City, One Book 2020 choice Tatty and The Narrow Land, winner of the Walter Scott Award 2020, and Billy O'Callaghan, author of novels The Dead House and My Coney Island Baby and four short story collections, most recently The Boatman.
Tickets are limited because of social distancing guidelines so book your ticket now at the Mermaid.
Friday 18th September is Culture Night and we have a lovely event planned called "Four Poets Walk into a Bar" featuring Anne Tannam, Mark Ward, Grace Wilentz and Fiona Bolger. This event will be livestreamed on Culture Night at 7pm. Following this event there will be the announcement of the winners of this year's poetry and fiction competitions and readings of their work.
The Festival continues on Friday 25th September at 7.30pm with the launch of The Music of What Happens, an anthology of new writing in support of Purple House edited by Festival Director, Tanya Farrelly.
The Festival continues throughout Saturday 26th and Sunday 27th September with an amazing range of writers and poets reading and talking about their work. Please review the full programme for details. All of these events can be accessed through the Bray Literary Festival YouTube Channel so please subscribe to be sure you don't miss anything.
I'm personally looking forward to hosting two events. The first, Singing in the Wild Dark, sees me chatting with poets Eleanor Hooker, Jess Traynor and Leeanne Quinn on Saturday 26th September at 2.30pm. These three poets should not be missed.
My second event is Brave New Words featuring Alice Lyons, Pat O'Connor and Marianne Lee on Sunday 27th September at 11.30am. We'll be discussing new novels and short stories and the route to publication and much more besides.
All of these events are free to view, but we are more than happy to receive any donations you might want to make towards the future of the festival. I hope you'll set some time aside to catch some of these extraordinary writers read and discuss their work.